Home
→
Tom Troy
29 stories in section, viewing 1 through 10
4/24/2015 12:00 AM
Port board member questions plans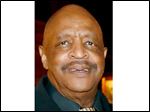 Culp: TARTA should look west of downtown for hub.
4/24/2015 12:00 AM
Drabik Collins to test the waters
Widow of former Mayor Collins files to size up potential Toledo mayoral run. …
4/23/2015 3:42 PM
Culp says put bus loop west of downtown
Port authority member proposes former Macomber building for TARTA. …
4/23/2015 12:00 AM
Ohio House OKs 2-year budget plan
$71.5M budget calls for more spending on education, Medicaid. …
4/17/2015 12:00 AM
Kasich hitting campaign trails
Visits seen as possible stepping stones to presidential run. …
4/16/2015 7:57 AM
Collins' widow leans closer to mayor run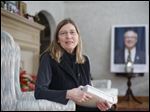 Exploratory committee to be set up next week.
4/16/2015 12:00 AM
Federal tax credit expansion urged for college bills
U.S. Sen. Sherrod Brown (D., Ohio) has proposed expanding a…
4/15/2015 10:16 PM
Drabik Collins to set up exploratory committee
Widow of late Toledo mayor Collins considers running for mayor. …