Infected black-legged ticks, also called deer ticks, spread Lyme disease to humans through their bite. They have been collected in 52 of Ohio's 88 counties, including Lucas, Ottawa, Wood, and Williams.
The Blade
Enlarge | Buy This Image
Unlike neighboring Pennsylvania, which annually has had roughly 4,000 to 5,000 Lyme disease cases in recent years, Ohio has not been a hotbed for the tick-borne illness.
Based on the number of black-legged ticks being detected in Ohio, though, that could change, an entomologist for the Ohio Department of Health warns.
Just 51 black-legged ticks -- the only carriers of Lyme disease -- were detected statewide between 1989 and 2009, said Richard Gary, state public health entomologist with the Ohio Department of Health.
STORY: 5-year illness leads to book of hope
Yet the number of black-legged ticks, also called deer ticks, have blossomed in the last couple of years, Mr. Gary said.
So far, 183 ticks submitted last year to the health department have been identified as black legged, and 1,830 more were found on 98 deer heads collected from hunters in 25 counties by other state agencies, Mr. Gary said. The deer heads are gathered and tested for chronic wasting disease.
The black-legged tick total is up from 74 found in Ohio in 2010 when the surge started, Mr. Gary said.
"It really was shocking," Mr. Gary said of the upswing.
Black-legged ticks now have been collected in 52 counties, including Lucas, Wood, Ottawa, and Williams counties, and are most concentrated in the eastern and southern parts of the state, Mr. Gary said. Some have been found to carry the Lyme bacterium, and more testing is under way at Ohio State University's veterinary school, he said.
Information about Lyme disease is being distributed to medical professionals statewide so they know what to look for with patients, Mr. Gary said.
Another concern among public health professionals is that, unlike other ticks, black-legged ticks can be found practically year around, he said.
"This tick doesn't really play by the rules," Mr. Gary said. "Other than the very coldest months of the year, this tick is very active."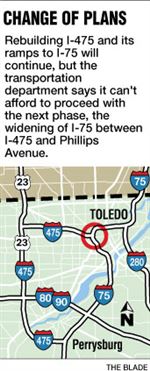 The Blade
Enlarge | Buy This Image
Lyme disease is on the rise nationwide and already is the most common vector-borne illness, far outpacing the West Nile virus, Rocky Mountain spotted fever, and other diseases spread by blood-sucking insects and arachnids combined. It is caused by Borrelia burgdorferi bacteria found only in infected black-legged ticks.
If caught early, antibiotics cure the vast majority of Lyme disease cases, Mr. Wooten said. Lyme disease most typically is associated with a red rash that looks like a bull's eye, but other early symptoms include flu-like fatigue, fever, headaches, and joint pain.
Nationally, there were 22,572 confirmed cases of Lyme disease in 2010 and 7,597 probable cases, according to the most recent statistics from the Centers for Disease Control and Prevention.
Residents of a dozen states, statistics show, accounted for 94 percent of reported Lyme disease cases: Connecticut, Delaware, Maine, Maryland, Massachusetts, Minnesota, New Hampshire, New Jersey, New York, Pennsylvania, Virginia, and Wisconsin.
Cases among Ohio and Michigan residents totaled 44 and 95, respectively, in 2010. Data is kept for where people live, not where they may have contracted Lyme disease, so many cases in Ohio and Michigan were believed to have been contracted during travel.
Two or three years ago, infectious disease doctors with Lyme disease patients who had not been outside of the two states started calling Mark Wooten, associate professor of medical microbiology and immunology at the University of Toledo.
Mr. Wooten is doing research at the former Medical College of Ohio on Lyme disease's immune response. Lyme disease, he said, needs to have the right ticks and animals for hosts, and living close to deer intensifies the problem for people by increasing the potential for contact.
"It is a major issue, and the numbers are going up and up and up," the professor said.
Contact Julie M. McKinnon at: jmckinnon@theblade.com or 419-724-6087.
Guidelines: Please keep your comments smart and civil. Don't attack other readers personally, and keep your language decent. Comments that violate these standards, or our privacy statement or visitor's agreement, are subject to being removed and commenters are subject to being banned. To post comments, you must be a registered user on toledoblade.com. To find out more, please visit the FAQ.