Updated 12:20 a.m. Wednesday
The Blade and two of its journalists, who were detained Friday by military security outside the General Dynamics Lima tank plant and whose cameras were confiscated, filed complaints Tuesday with the Federal Bureau of Investigation.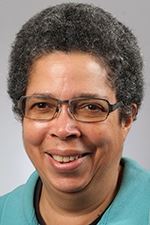 Fraser
The Blade
Enlarge | Buy This Image
Blade reporter Tyrel Linkhorn and photographer Jetta Fraser met with an FBI agent Tuesday afternoon and detailed their experience.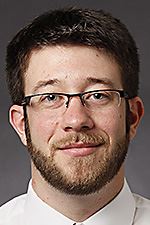 Linkhorn
The Blade
Enlarge | Buy This Image
The pair said they believed their First Amendment rights were violated when they were detained.
Ms. Fraser was placed in handcuffs and the Department of Army Police confiscated her cameras.
"I don't want this to be about me or The Blade necessarily," Mr. Linkhorn said. "I just want to make sure that laws are followed properly and that people have the freedom that they should have."
Mr. Linkhorn and Ms. Fraser said they went to the driveway entrance of the tank plant on Friday afternoon and stayed outside the plant's gate and did not pass an unmanned guard shack.
They were leaving when they were stopped by police. They were detained for at least an hour, Mr. Linkhorn said.
Both Mr. Linkhorn and Ms. Fraser were wearing Blade and news media credentials.
Ms. Fraser said she was placed in handcuffs and escorted out of their vehicle when she initially refused to provide her driver's license, saying that she was not the person driving the vehicle.
Police released the pair, but seized Ms. Fraser's cameras, telling her that photography of any part of the plant was not permitted.
Ms. Fraser said she believed police had no reason to handcuff her, and she said she felt she was treated in a "disrespectful and discourteous way."
"Nothing I did nor Tyrel did earned their disrespect," she said. "We did nothing disrespectful to them."
Ms. Fraser said she wants other photographers to be able to do their work without restrictions, and that if there are photography restrictions, they should be created through a public discussion, not unilaterally.
Through the intervention of U.S. Sen. Rob Portman (R., Ohio), a Blade photographer retrieved the cameras from the plant about 8:30 p.m. Friday from a police commander.
But upon examining the cameras, she found they didn't have any of the photos of the exterior of the tank plant that Ms. Fraser had shot. Photos that she shot at another facility in the area also were deleted.
Mr. Linkhorn and Ms. Fraser were in Lima covering a Ford Motor Co. news conference at the automaker's plant there.
Afterward, they went to shoot photos of businesses in the area for future use.
Everything Ms. Fraser photographed at the tank plant is visible from Buckeye Road, and can be seen on the Internet on both Google Earth and Google Street View.
"My biggest concern is that we were doing something that I believe we were within our rights to be doing," Mr. Linkhorn said, "not because we were journalists, but because we are U.S. citizens and we were simply taking photos from public property."
Dave Murray, managing editor of the newspaper, filed a civil rights complaint with the FBI along with the complaints filed by the two staffers.
"The Army does not have the right in this country to detain journalists, handcuff them, seize their cameras, and destroy our work product on the whim of an overzealous military police officer," Mr. Murray said. "The photos Ms. Fraser took were taken outside the secure perimeter of the tank plant and were photos that anyone with a cell phone could take as they drive by."
Neither representatives of the Army Tank and Automotive Command nor a military spokesman for the plant could be reached Tuesday afternoon.
No one from the Department of Army Police was available for comment.
Lee Butler, the supervisory special agent for the FBI's Toledo office, said that civil rights complaints are forwarded to the U.S. Attorney's office or the Department of Justice for evaluation to determine whether there's been a violation.
He said there's no timeline for how long that evaluation could take.
"The process always takes longer than most people expect," he said.
Contact Nolan Rosenkrans at: nrosenkrans@theblade.com or 419-724-6086, or on Twitter @NolanRosenkrans.
Guidelines: Please keep your comments smart and civil. Don't attack other readers personally, and keep your language decent. Comments that violate these standards, or our privacy statement or visitor's agreement, are subject to being removed and commenters are subject to being banned. To post comments, you must be a registered user on toledoblade.com. To find out more, please visit the FAQ.