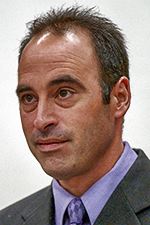 Seferian
THE BLADE
Enlarge | Buy This Image
Summer has more than a month to go, but Oregon City Council is in the process of authorizing a purchase of road salt for the coming winter.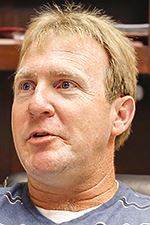 Wagner
THE BLADE
Enlarge | Buy This Image
At its regular meeting today, council is to approve buying 4,500 tons of deicing salt at a cost of $48.95 per ton. The approximate $220,000 price is about $9 a ton more than the city paid last year.
Oregon is part of a buying group with the city of Toledo that solicits bids for bulk purchase of salt.
The vendor with the lowest bid was Cargill Inc. During the harsh winter, Oregon used about 4,700 tons of salt and had enough to lend to Northwood and the Ohio Department of Transportation, supplies that will be returned.
The salt is delivered by ship to Oregon's deep water dock site.
In other business, council is to update the city's traffic code, adopting an ordinance that will reflect a long list of changes made in the community's streets over the years.
"We're not really changing the driving experience here," administrator Mike Beazley said.
Council also is expected to approve a change order with Peterson Construction Co. of Wapakoneta, Ohio, for $131,084 for additional work related to the wastewater treatment plant.
Doug Wagner, Oregon's superintendent of water, attended council's committee of the whole meeting last week in anticipation of questions from council about Oregon's water treatment and Toledo's recent water emergency.
He explained that the water plant was running at about 50 percent capacity and had been taking precautions against the Lake Erie algae bloom that caused the emergency in Toledo when high levels of a toxin were detected and the water was deemed unsafe to drink for three days.
Oregon's water remained safe to drink during Toledo's emergency, even though it too is taken from Lake Erie.
"The plant and staff do an excellent job," Mr. Wagner said, explaining that the plant was using more chemicals and activated carbon in the treatment process.
Mayor Mike Seferian said he and service director Paul Roman were roused at 3 a.m. when Toledo's emergency was declared.
"We realized we didn't have a water alert problem, and we had to decide the best way to announce that to the city," he said.
Responding to a question from Councilman Jim Seaman, the mayor expressed confidence that Oregon's water treatment plant would be able to maintain its safe drinking water as the algae season progressed.
Mr. Beazley told Mr. Wagner, "If there is anything you need, tell us."
Contact Carl Ryan at: carlryan@theblade.com or 419-724-6095.
Guidelines: Please keep your comments smart and civil. Don't attack other readers personally, and keep your language decent. Comments that violate these standards, or our privacy statement or visitor's agreement, are subject to being removed and commenters are subject to being banned. To post comments, you must be a registered user on toledoblade.com. To find out more, please visit the FAQ.