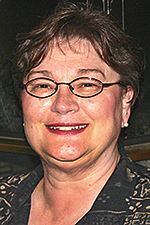 Tienvieri
The Bedford Township board voted unanimously Tuesday to ask voters in March for a 0.35-mill levy to pay for transportation.
Lake Erie Transportation Commission is requesting 0.35 mills for the continued operation of Bedford Dial-A-Ride service in Bedford Township. The request includes renewal of the current 0.25 mills and an increase of 0.10 mills for a total of 0.35 mills.
It would cost a homeowner of a $100,000 home $35 per year for five years.
A similar renewal levy failed in November in nearby Frenchtown Township in northeast Monroe County. In that measure, Lake Erie asked for a 0.75 mill renewal and 0.25 increase for a total of 1 mills.
Frenchtown Township is a charter township, which can assess up to 5 mills on citizens in the community without a vote. Instead, they opted to put the issue on the ballot. Bedford Township is a general law township, where millage issues are decided by a vote of the population.
"In my mind, if there are things that the people want that our general fund can't afford to pay, they should be able to decide yes or no at the ballot box," said trustee Nancy Tienvieri.
Bedford Township officials included a stipulation that if during the five-year millage period Lake Erie Transit lacks the federal funding to provide services or if the contract for whatever reason is terminated, township can continue collecting the millage money and use it on another public transportation provider.
"One thing to keep in mind is that the bus system does not only provide rides, it also impacts the economy in Bedford," said Mark Jagodzinski, general manager of Lake Erie Transit. "In a loose survey, we had bus drivers ask passengers how much money they spend at Kroger. In one bus we found passengers spend on average $200 per day at Kroger. That equates to $50,000 per year. We go to all the grocery stores, retail stores, doctors, dentists. We impact a lot of businesses in this community."
Bedford has two buses dedicated to the township Monday through Friday -- bus 1 that runs from 7 a.m. to 3 p.m. and bus 2 operates from 9 a.m. to 5 p.m. The average total ridership for bus 1 in September and October was 670. Bus 2 averaged 551 riders.
"I think at one point in time [Dial-A-Ride] was a valuable service," Mrs. Tienvieri said. "I'm not convinced of that at this point, but I'll wait and see if they can provide me with information that proves a good part of our population needs that service. If so, I think that's wonderful. There are people that need support with transportation. So I'm waiting to see if enough of the population uses it for the entire taxpayer base to pay for it."
Contact Kyle Rowland at: krowland@theblade.com, 419-724-6282, or on Twitter @KyleRowland.
Guidelines: Please keep your comments smart and civil. Don't attack other readers personally, and keep your language decent. Comments that violate these standards, or our privacy statement or visitor's agreement, are subject to being removed and commenters are subject to being banned. To post comments, you must be a registered user on toledoblade.com. To find out more, please visit the FAQ.