Martin W. Williams, a lawyer who represented those harmed in accidents or by medical malpractice and won the respect of his courtroom adversaries, died Tuesday in his Holland home. He was 76.
He had prostate cancer, son Patrick Williams said.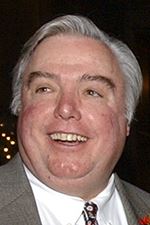 Williams
THE BLADE
Enlarge | Buy This Image
Mr. Williams worked until earlier this year at Williams DeClark Tuschman Co., LPA, where he was a partner.
"I don't think he ever would have retired if he didn't have to. He enjoyed work and being an attorney," his son said.
That's because he liked to help people, said Chad Tuschman, a partner in the firm. Mr. Williams still received letters and thank you cards from clients he represented decades ago.
"People who have been harmed, he loved making it right," Mr. Tuschman said. "He was a fierce advocate for his clients.
"Marty was completely unafraid to try a case," Mr. Tuschman said. "That maximized his ability to resolve cases favorably for his clients.
"Marty's reputation was gold, meaning that he was implicitly trusted by defense counsel, which is very rare today," said Mr. Tuschman, who recalled that his father, Jim Tuschman, as an attorney on the defense side, could call Mr. Williams, and they'd settle a case over lunch or a drink.
In the courtroom, "he wouldn't attack. He could score his points without being a jerk, in terms of cross examination or in deposing a doctor," Mr. Tuschman said. "He could do it in a way that endeared him to a jury. He could score points with kindness."
He was gregarious and funny, Mr. Tuschman said, with "a presence about him, and when he walked in the room, there was a big belly laugh."
He was born Aug. 11, 1942, in Cleveland to Mary Rita and Bernard Williams. He was a 1960 graduate of Cathedral Latin School in Cleveland. He received a bachelor's degree in history from the University of Detroit. He went to University of Toledo law school at night while selling plumbing supplies at Sears and then working as an Allstate Insurance claims adjuster. He and his wife, whom he'd met at U-D, had four children by his admission to the Ohio Bar in November, 1969.
Mr. Williams was a former chairman of the Toledo Bar Association's Common Pleas Court committee; a former president, governor, and trustee of the Ohio Association for Justice, and a fellow and board member of the International Society of Barristers.
He and his wife traveled the world, but the place they had on Marble Lake in Branch County, Mich., became a vacation home for immediate and extended family.
"He was always open and giving and made sure everyone understood it was an open-door policy," his son said. "We have a lot of great family memories there. It definitely brought us closer together."
Surviving are his wife, the former Mary Helen Durkee, whom he married Aug. 8, 1964; daughters, Lisa DeClark and Laurie Hylant; sons, John, Patrick, and Tom Williams; sisters, Mary Alice Hoffman and Patricia Williams; 14 grandchildren, and a great-granddaughter.
Visitation will be from 2 to 8 p.m. Friday at Walker Funeral Home, Sylvania Township. Services will be at 11 a.m. Saturday at the Historic Church of St. Patrick downtown, where he was a member.
The family suggests tributes to the Sarcoma Foundation of America or the Historic Church of St. Patrick.
Contact Mark Zaborney at mzaborney@theblade.com or 419-724-6182.
Guidelines: Please keep your comments smart and civil. Don't attack other readers personally, and keep your language decent. Comments that violate these standards, or our privacy statement or visitor's agreement, are subject to being removed and commenters are subject to being banned. To post comments, you must be a registered user on toledoblade.com. To find out more, please visit the FAQ.