Bond for a central city man accused of fatally shooting his friend was set at $1 million Friday.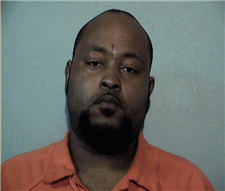 Allen
Lavelle Allen, 22, is accused of shooting and killing Larry Pendleton, 31, at the Moody Manor apartment complex, according to Toledo police.
RELATED: Toledo police investigate city's 5th homicide
Mr. Pendleton was shot multiple times in the torso, said Dr. James Patrick, the Lucas County coroner. The death was ruled a homicide. Police said Mr. Pendleton and Mr. Allen were acquaintances, but there was no motive for the shooting.
When Linda Laffitte, Mr. Pendleton's aunt who lives in Alabama, learned her nephew was shot, she said she didn't believe it.
"I just froze. That can't be so," she said. "Why would somebody want to hurt him? He didn't bother anybody."
Ms. Laffitte described Mr. Pendleton as a true Southern gentleman. She helped raise him before he moved to Ohio with his parents after graduating high school, where he was a star athlete.
"He was a free spirit, people just love him," she said. "People clinged to him."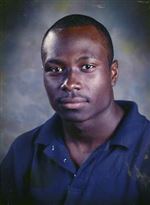 Larry Pendleton, 31, was fatally shot Friday at a Moody Manor apartment, 2299 Kent St. He suffered multiple gunshot wounds, according to the Lucas County Coroner's Office.
Mr. Pendleton leaves behind a young daughter, Ms. Laffitte said.
Mr. Allen was arraigned in Toledo Municipal Court Friday before Judge William Connelly, Jr., where his bond was set at $1 million with no 10 percent allowed.
Family of Mr. Allen — including his uncle, mother, and grandmother — were present in court Friday. With tears from his eyes, Anthony Allen, 46, of Toledo, said he was there to support his nephew.
The elder Allen learned about the shooting from another family member, who lives in the apartment complex. He said the family is still trying to learn about what happened during the incident because they're hearing several different stories.
"We hate that it happened," he said. "Whatever the reason may be."
Mr. Allen remains incarcerated at the Lucas County jail.
Contact Allison Reamer at areamer@theblade.com, 419-724-6506 or on Twitter @AllisonRBlade.
Guidelines: Please keep your comments smart and civil. Don't attack other readers personally, and keep your language decent. Comments that violate these standards, or our privacy statement or visitor's agreement, are subject to being removed and commenters are subject to being banned. To post comments, you must be a registered user on toledoblade.com. To find out more, please visit the FAQ.