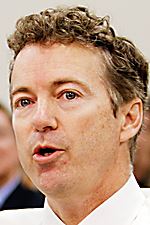 Paul
AP Enlarge
U.S. prison populations have more than quadrupled over the last 40 years, partly due to rigid, irrational, and unjust mandatory minimum sentences. As the world's leading jailer, the United States locks up 2.3 million people, nearly half of them people of color, costing states such as Michigan and Ohio billions of dollars a year.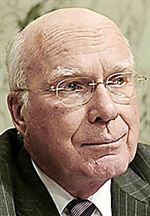 Leahy
NYT Enlarge
Fueled by get-tough-on-crime policies, the nation's race to incarcerate has become a costly failure, draining government coffers without demonstrably affecting crime rates. In truth, impractical laws and policies — not crime rates — have driven the nation's prison-building boom.
With nearly 220,000 inmates, federal prisons are at 138 percent of their designed capacity. That means less aid to state and local law enforcement and less funding for crime-prevention programs.
The good news is that smart policies can alleviate the hyper-incarceration that shortsighted laws have created.
A bipartisan bill introduced by Sens. Patrick Leahy (D., Vt.) and Rand Paul (R., Ky,), giving federal judges leeway to hand down lesser penalties than those called for by mandatory minimum sentencing schemes, would move the nation in the right direction. The measure would allow federal judges to bypass mandatory minimum sentences — if certain conditions are met, including meeting standards for public safety and fairness.
The Justice Safety Valve Act of 2013 would not compel judges to hand down more lenient sentences; and when they do, it would require them to publicly state why they did.
Changes would apply to all of the hundreds of federal crimes that now carry mandatory minimum sentences. As it stands, judges may depart from such minimums only for drug-related crimes.
The bill's main sponsors might seem like an odd couple. A former prosecutor who now heads the Judiciary Committee, Mr. Leahy is a liberal Democrat who believes government has a role, and obligation, to fix social problems. Mr. Rand is a Tea-Party-backed Republican with a libertarian streak.
As a smart, common-sense approach to crime, however, this bill should not fail because of bickering partisan ideologies. It honors a bedrock American principle: the sanctity of the individual. No two people are alike. Nor are the circumstances of any two crimes identical. Judges should reflect those differences in their sentences. In fact, that's what they're paid to do.
Mandatory minimum sentences — a one-size-fits-all model of justice — serves neither justice nor the taxpayer. Giving judges greater flexibility would result in a fairer, more cost-effective criminal justice system.
Guidelines: Please keep your comments smart and civil. Don't attack other readers personally, and keep your language decent. Comments that violate these standards, or our privacy statement or visitor's agreement, are subject to being removed and commenters are subject to being banned. To post comments, you must be a registered user on toledoblade.com. To find out more, please visit the FAQ.