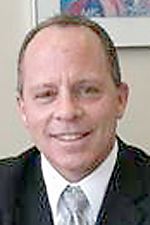 Kleinhans
TEMPERANCE — Bedford Public Schools officials, planning to ask again for tax money to upgrade the district's aged facilities, want to determine what voters will accept after the landslide defeat of the May 6 request.
Superintendent Mark Kleinhans went over the voting results at last week's board meeting, the first since voting day. Citing figures from the Monroe County Clerk, he said 8,317 district residents voted out of a total 14,796 registered voters.
Those voting no numbered 5,203, compared to 3,114 who voted yes. The percentages were 62.56 against and 37.44 in favor of the 4.37-mill levy that would have raised $70.35 million over 30 years to pay for a new elementary school and extensive upgrades to the district's other buildings, most of which date to the 1950s and '60s.
"The defeat was very clear," Mr. Kleinhans told board members at their committee of the whole meeting in the high school.
He said his next step in the levy process was to get more input from the community. He asked the board to read and consider a set of queries he gave them and come up with a community survey that was "very specific" about what taxpayers would pay for, such as new windows or a new track.
"We're in the process of getting more information before we move forward," the superintendent said. "We need to regroup ... and seek input on our next step."
Officials are expected to have further discussions on the levy at the regular board meeting at 6:30 p.m. Thursday in Monroe Road Elementary School.
A common complaint from levy opponents was that the board asked for too much, including artificial turf at Bedford Community Stadium, which would cost $800,000.
Yes for Success, the pro-levy committee, raised $1,964.19 to help the district make its case for the new tax, according to information submitted to the Michigan Department of State's Bureau of Elections.
Much of the money came from organized labor, including $200 each from the Michigan Regional Council of Carpenters, Ironworkers Local 55, the Bedford Bus Drivers, the Monroe Plumbers and Pipefitters, the Boilermakers, and the Michigan Education Association Political Action Committee.
Stifel Nicolaus, the Ann Arbor brokerage and investment banking firm that would have marketed the district's construction bonds, contributed $1,568.80 worth of yard signs to the campaign.
Without money from a new levy, the district will have to borrow funds to buy badly needed new buses, Mr. Kleinhans said. The board is expected to approve the purchase of 10 buses for $926,528, subject to the arrangement of financing, on Thursday. The expenditure "will have an impact on our budget. There's no question about it," the superintendent said, adding that it was too early to say how severe the impact would be.
Contact Carl Ryan at: carlryan@theblade.com or 419-724-6095.