A North Toledo man pleaded not guilty today in Toledo Municipal Court to chasing a family member with a hatchet.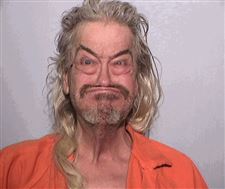 Dawson
Noel E. Dawson Jr., 63, of the 400 block of Elder Drive, is charged with domestic violence, assault, both first-degree misdemeanors; criminal damaging, a second-degree misdemeanor; and failure to disclose personal information, a fourth-degree misdemeanor.
Toledo Municipal Court Judge Robert Christiansen set bond at $50,000 Tuesday with no option to post 10 percent. The case was continued to today.
Mr. Dawson pleaded not guilty today to the charges.
Mr. Dawson is accused of chasing a family member Sunday with a hatchet. Prosecutors allege he swung the hatchet at the man, but struck his truck instead — leaving a large dent in the hood, according to a complaint filed in Toledo Municipal Court.
When Mr. Dawson was arrested, he refused to give the officer any of his information and rather just shouted obscenities, court records show.
Guidelines: Please keep your comments smart and civil. Don't attack other readers personally, and keep your language decent. Comments that violate these standards, or our privacy statement or visitor's agreement, are subject to being removed and commenters are subject to being banned. To post comments, you must be a registered user on toledoblade.com. To find out more, please visit the FAQ.