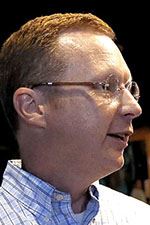 Ben Roberts
THE BLADE
Enlarge | Buy This Image
COLUMBUS — Ohio Secretary of State Jon Husted today rejected the two Republican nominees for vacant seats on the Lucas County Board of Elections.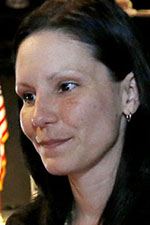 Kelly Bensman
THE BLADE
Enlarge | Buy This Image
Mr. Husted declined to appoint Ben Roberts, 45, of Maumee, and Kelly Bensman, 37, of Toledo, who were recommended by the Lucas County Republican Party for the party's two seats on the elections board. He said both were not qualified because they had either contributed to or perpetuated the culture of dysfunction that he said affected the elections board.
RELATED CONTENT: Secretary of State Husted'‍s letter to Jon Stainbrook
Mr. Husted has not yet ruled on whether he will appoint the Democratic nominee for their vacancy, former Toledo school board member and party treasurer Brenda Hill.
State law requires the Republican Party to now name two more nominees.
The three vacancies exist because Mr. Husted removed three board members due to what he called instances of dysfunction and neglect of duty.
Guidelines: Please keep your comments smart and civil. Don't attack other readers personally, and keep your language decent. Comments that violate these standards, or our privacy statement or visitor's agreement, are subject to being removed and commenters are subject to being banned. To post comments, you must be a registered user on toledoblade.com. To find out more, please visit the FAQ.