John Sullivan Baker would love to vote in this election — if only his absentee ballot would arrive at Cornell University in New York where the college freshman is going to school.
And Valerie Canas, 38, who travels around the Midwest for her job in property management, plans to drive back to Toledo from Wisconsin for the weekend to cast her vote because her absentee ballot didn't arrive.
"I feel disgusted about the situation and robbed of my vote. And I am not going to allow that to happen," Ms. Canas said.
The two are among more than 1,050 people in northwest Ohio whose ballots were delayed for weeks or not delivered at all.
Elections officials are blaming the U.S. Postal Service, which processes mail from northwest Ohio at the Michigan Metroplex Processing and Distribution Center in Pontiac, Mich. Most officials said the crisis is subsiding as ballots are reissued or delayed ballots finally reached their destinations.
Wendy Geil, director of the Henry County Board of Elections, said her office knows of at least 104 unaccounted absentee ballots. Her office has issued new ballots to about 50 of those people because they called to ask about their ballots.
"We can only reissue if we speak to the people. Our [delayed ballots] seem to be triggered by one day — the 17th, out-of-state and out-of-county," Ms. Geil said. She said ballots mailed out of state and out of county on Oct. 17 or Oct. 18 were the ones most likely to go missing or be delayed.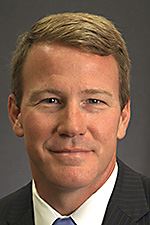 Husted
Ohio Secretary of State Jon Husted, who visited the Wood County Board of Elections on Tuesday, said his office has met with the Postal Service to find out why ballots in this area were not being delivered within the standard three to five days.
"We have some challenges with the U.S. Postal Service. It's completely unacceptable. The Postal Service needs to do a better job," Mr. Husted said. "This is not widespread. We have been in touch with the post office to get it resolved."
Mr. Husted said voters who have absentee ballots should act quickly to fill them out and mail them. He said no other region of the state is having the problem with absentee ballot delivery that northwest Ohio is having.
He said he is not aware of any ballots that were sent on Oct. 12 that have not been delivered.
"The board of elections will reissue ballots to people and we will go out of our way at the local level to make sure people get their ballots and they can cast those ballots by Election Day," he said.
At myohiovote.com a voter can track his or her ballot to see when it was sent and received.
David Van Allen, Postal Service spokesman for northern Ohio, said, "We are very encouraged by recent reports that many ballots considered as delayed have been delivered. The Postal Service has allocated additional resources to expedite election mail processing and delivery.
"We are also working with our postal partners in Michigan to determine root causes for any isolated delays and to set in place best practices for mail service improvements," he said.
The Lucas County Board of Elections is still receiving an average of 2,000 requests for ballots daily and is sending them out within 24 hours, director Gina Kaczala said. In some cases, out-of-state voters who had not received their ballots were sent a replacement ballot.
Among voters with delayed or lost ballots is Mr. Sullivan Baker, of Whitehouse. He said his ballot request was mailed Oct. 19 and it had not arrived in his college mail box as of Tuesday.
He's planning to call today to request a reissued ballot, but is concerned that it may not arrive in time. To be counted, an absentee ballot must be postmarked no later than Nov. 7, and must arrive by the 10th day after the election.
"I've really been waiting for a long time for the opportunity to vote and now that it's here, having all the problems, is kind of disappointing to me," Mr. Sullivan Baker said. He said he sees a "stark difference" between the candidates' experience and temperament for the job and feels strongly about being able to cast his vote for Democrat Hillary Clinton.
After a long delay, Sarah Nathan, 21, of Toledo received her ballot at Allegheny College in Meadville, Pa., on Saturday — right after she had requested to be issued a new ballot. Her father, Dan Nathan, said she is going to wait for the second ballot to arrive.
"Assuming there are no more problems in Pontiac, I think she'll receive it," Mr. Nathan said.
The numbers of reissued absentee ballots reported on Tuesday to The Blade, some of them approximate, were Lucas County, 375; Wood County, 338, Henry County, 50; Fulton County, 70; Ottawa County, more than 200; Williams County, 8, and Sandusky County, 10.
Defiance County Director Mike Yambor said his office contacted 163 voters whom they had not heard from.
"We're starting to get them back. The post office is over-nighting them to several voters out-of-state. We have been calling voters that left phone numbers to find out the status," Mr. Yambor said. "And we had several call to tell us they are now arriving."
Mr. Husted's office reported that 1,594,220 absentee ballots have been requested by mail or in person. Early voting is considered to be absentee voting in-person. At the same time in 2012, there had been nearly 2 million ballots requested.
Contact Tom Troy: tomtroy@theblade.com or 419-724-6058 or on Twitter @TomFTroy.
Guidelines: Please keep your comments smart and civil. Don't attack other readers personally, and keep your language decent. Comments that violate these standards, or our privacy statement or visitor's agreement, are subject to being removed and commenters are subject to being banned. To post comments, you must be a registered user on toledoblade.com. To find out more, please visit the FAQ.