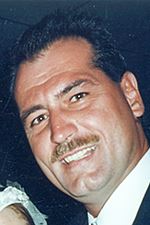 Lipinski
It was the day that forever changed the Veterans' Glass City Skyway's place on Toledo's skyline — and in its history.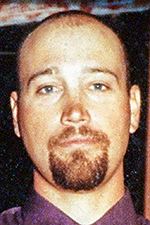 Moreau
Ten years ago today, on a clear, cold Presidents' Day, one of two cranes for assembling prefabricated concrete bridge segments wrenched away from its moorings while being repositioned and crumpled to the ground.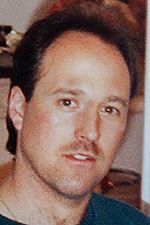 Phillips
Robert Lipinski, Jr., 44, Mike Moreau, 30, Mike Phillips, 42, and Arden Clark II, 47, all died in the collapse, while four other workers were seriously injured.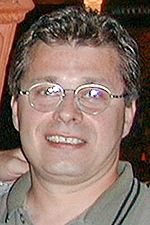 Clark
Today, friends, co-workers, and relatives plan to gather at Tribute Memorial Park, where a monument to all of the project's workers but especially to those who died was dedicated in 2011.
"There's not a time when you don't think about it when you go over that bridge — or around it, or see it," said Joe Blaze II, the now-retired business manager of Ironworkers' Local 55, which lost four members that day, with two more among the injured.
"Time heals all wounds, but there's a scar there," said Mr. Blaze, who plans to be at today's gathering.
City and trade-union leaders, meanwhile, have asked Toledoans to observe a moment of silence at 2:22 p.m., the time on Feb. 16, 2004, when the crane fell.
"The iconic span of the Skyway is a constant reminder of the marvels of our accomplishments, but it is also a constant reminder that our community lost four of its own in the process," Mayor D. Michael Collins said. "I urge all residents of Toledo and the surrounding area to join us in a moment of silence at 2:22 p.m. to honor these men."
Injured were ironworkers Josh Collins, Roger Henneman, Allan Hedge, and Mark Buck, members of Operating Engineers Local 18.
"For all of those who worked on the Veterans' Glass City Skyway, it was a dream job for them to build something that our community will have for years to come," said Joe Blaze III, Local 55's current business manager. "We as a union will never forget the brothers that we lost and we ask the community to join us in remembering them."
"Unions have made jobs safer, but there are construction jobs that carry a risk, when despite the skill and experience, equipment or some other failure kills or injures one of our brothers or sisters," said Shaun Enright, president of the Northwestern Ohio Building and Construction Trade Council. "It is important that we never forget these four men who died or those who were injured and that we continue to push for industry safety standards through collective bargaining."
Delayed more than a year by the accident and a subsequent miscue with the same crane in which no one was hurt, the I-280 bridge opened in June, 2007. Two months before its dedication a fifth worker, Andrew Burris, a 36-year-old carpenter, died when the platform he occupied broke free from the structure's side and plunged 82 feet to the ground.
All five men are named on the monument in Tribute Park, which occupies land on the upstream side of the Skyway's East Toledo approach that used to be the site of ramps for the I-280 Front Street interchange.
The Occupational Safety and Health Administration fined Fru-Con Construction Corp., the Ballwin, Mo.-based project contractor, $280,000 for the crane accident — the maximum for each of four workplace-safety violations — after agreeing to change the classification from "willful" to "unclassified."
The contractor, later renamed Bilfinger Berger Civil Inc., also paid at least $11.25 million in wrongful-death claims to three of the ironworkers' survivors.
Fru-Con in September, 2008, obtained a $27.7-million judgment in U.S. District Court in Toledo against Paolo De Nicola SpA, the crane's Italian manufacturer, but by then that company had gone bankrupt.
Local investigators cited the Paolo De Nicola bankruptcy as a roadblock to their efforts to identify criminal wrongdoing.
"It has become virtually impossible to recover any of the relevant records, and extremely difficult to locate and interview the former employees," Lucas County Prosecutor Julia Bates and Toledo police Chief Michael Navarre wrote in letters they sent in 2008 to the injured workers and relatives of those who died.
Officials had sought evidence that might support charges of involuntary manslaughter and reckless homicide against either Fru-Con or Paolo De Nicola.
A Blade investigation after the accident found that Paolo De Nicola engineers sent email warnings to Fru-Con in 2003, during the cranes' testing, about the need to anchor them adequately. Fru-Con, in turn, complained about what it considered to be design flaws in the equipment.
Fru-Con in October, 2007 was assessed a $150,000 fine for four violations associated with the accident that killed Mr. Burris; the fine was reduced on appeal to $125,000.
Contact David Patch at: dpatch@theblade.com or 419-724-6094.
Guidelines: Please keep your comments smart and civil. Don't attack other readers personally, and keep your language decent. Comments that violate these standards, or our privacy statement or visitor's agreement, are subject to being removed and commenters are subject to being banned. To post comments, you must be a registered user on toledoblade.com. To find out more, please visit the FAQ.